7 of the Best Travel Destinations in Japan
By Doko? Team
On January 16, 2020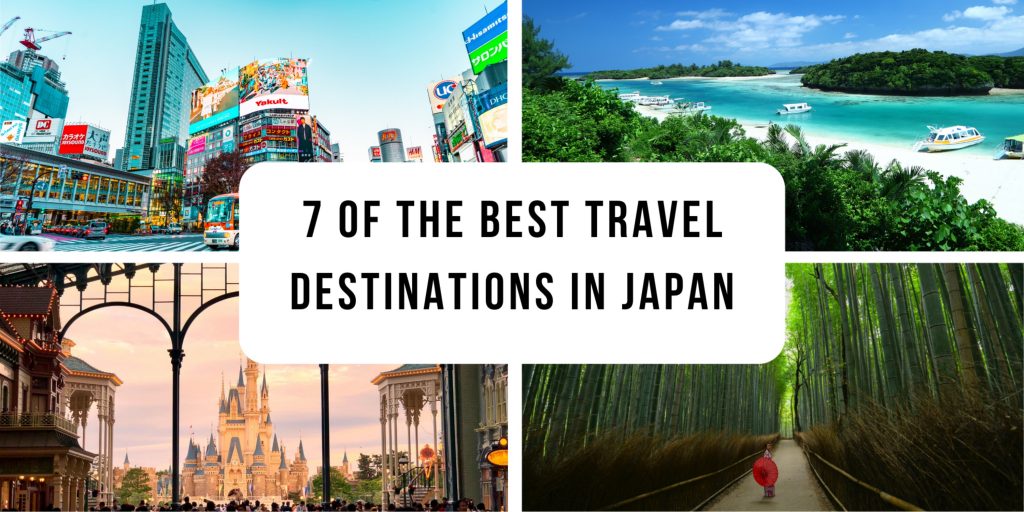 What are some of the best travel destinations in Japan?
1. Shibuya, Tokyo
2. Arashiyama, Kyoto
3. Kenroku-en, Kanazawa 
4. Hakone, Kanagawa 
5. Ishigaki-jima, Okinawa 
6. The Floating Garden Observatory at Umeda Sky Building, Osaka
7. Tokyo Disney Resort, Chiba
Japan has been one of the most sought-out tourist destinations in the world for the past decade and a half. From the courteous people, clean surroundings, and impeccable preservation of culture and nature to the wholly delicious food and drink, it really comes as no surprise as to why everybody has Japan on top of their list.
If you are looking to travel to Japan, then it would be helpful if you knew some specific travel destinations where you can fully experience the best of what the country has to offer. That being said, we at Yumeville have compiled a humble yet diverse list of seven specific locations that you can potentially add to your itinerary when the time comes. 
Shibuya, Tokyo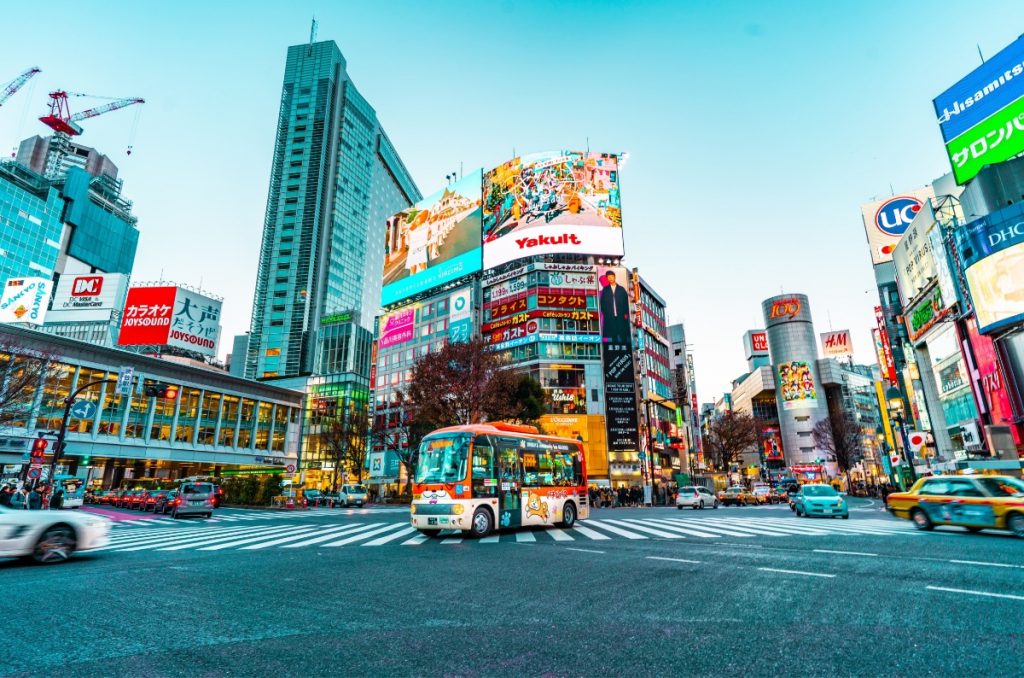 Starting off with one of the most popular and iconic locations in the Tokyo prefecture, Shibuya is a place that will simply astound you. There are no shortages of things to do here because there are so many, almost innumerable, things to do and places to see. If cultural or nature spots are what you're after then the Meiji Shrine or Yoyogi park has got you covered. If you are looking to shop til' you drop (hopefully not literally) then it is simply a matter of walking around because there is an abundance of boutique stores, shopping centers, and everything in between. Other iconic locations include the Hachikō statue and right beside it, the Shibuya crossing.  
It is one of the perennial locations in Japan where modern infrastructure, nature, and the hustle and bustle of city life coexist beautifully. Simply put, Shibuya is alive and it goes not fail to energize anyone looking for inspiration — especially tourists. 
Arashiyama, Kyoto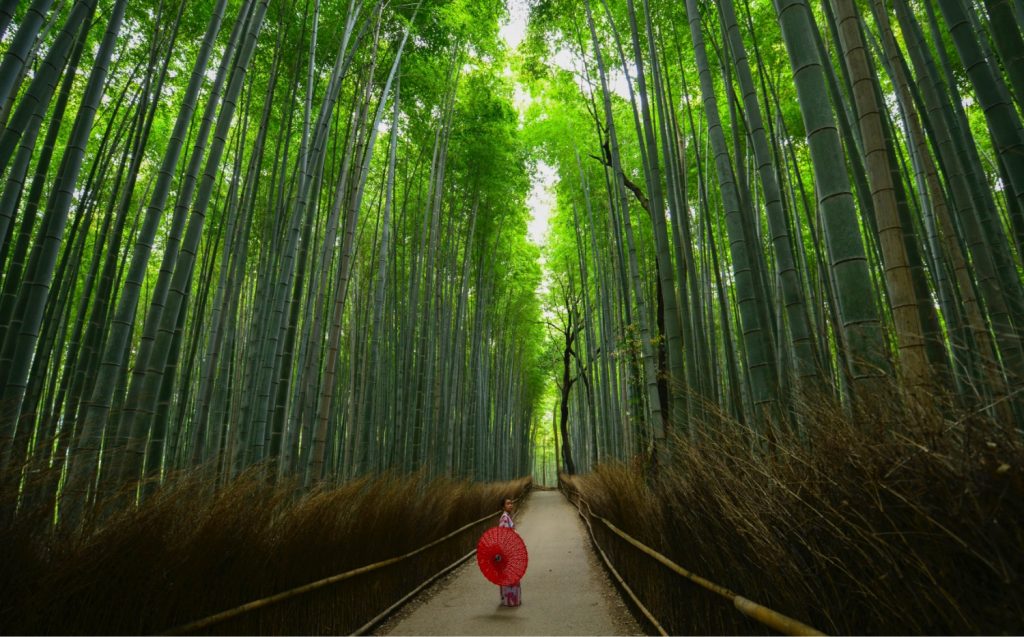 The next location on this list is the Arashiyama district found in the western outskirts of Kyoto City, in the Kyoto Prefecture. Contrasting the urban and city-living aesthetic of Shibuya, Arashiyama highlights the rich natural resources of Japan. In fact, it is one of the country's designated places of scenic beauty and historic sites — a designation that no one can disagree with. 
The rustic district is best known for its bamboo forest, monkey park, Mt. Arashiyama, and the beautiful cherry blossoms during spring. If you are a nature lover, then don't miss out on Arashiyama as one of your travel destinations in Japan. Trust us, it's a must-visit. 
Kenroku-en, Kanazawa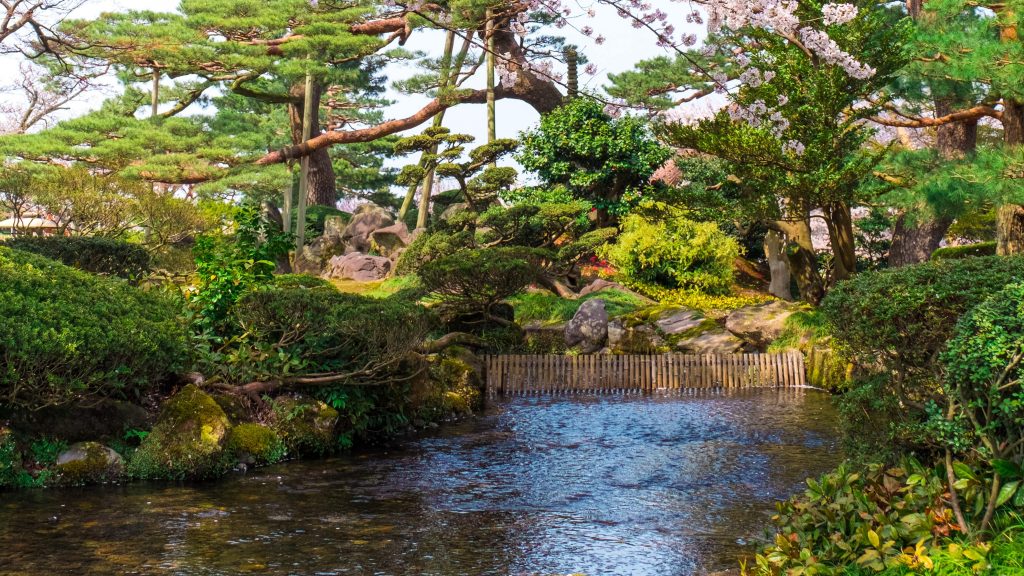 North of Kyoto and the Kansai Region, is Ishikawa prefecture in the Chūbu region. While there are many notable destinations in Ishikawa, the Kenroku-en (aka the Six Attributes Garden) is the main location of choice. The reason for this is that it is regarded as one of the "Three Great Gardens of Japan". To help you understand the gravity of this distinction, you have to take into consideration the number of Japanese gardens in existence and how much they revere gardens as an important element of Japanese art. To be selected as one of the three best gardens in the entire country is a serious honor and a testament to how gorgeous the Kenroku-en is. 
The reason why it is called the "six attributes garden" is that it exemplifies what the Japanese people consider to be the six qualities of an ideal garden: spaciousness, tranquility, artifice, antiquity, watercourses, and a breathtaking view. Aside from that, it is also called the garden for all seasons because regardless of when you visit (as long as the weather is nice), it is surely going to be stunning. The best part of it all is that admission is free all year-round except December 29 until January 3. 
(Yumeville pro tip: if ever you happen to visit the Ishikawa prefecture during the winter, make sure to pass by the Kenroku-en. Thank us later.)
Hakone, Kanagawa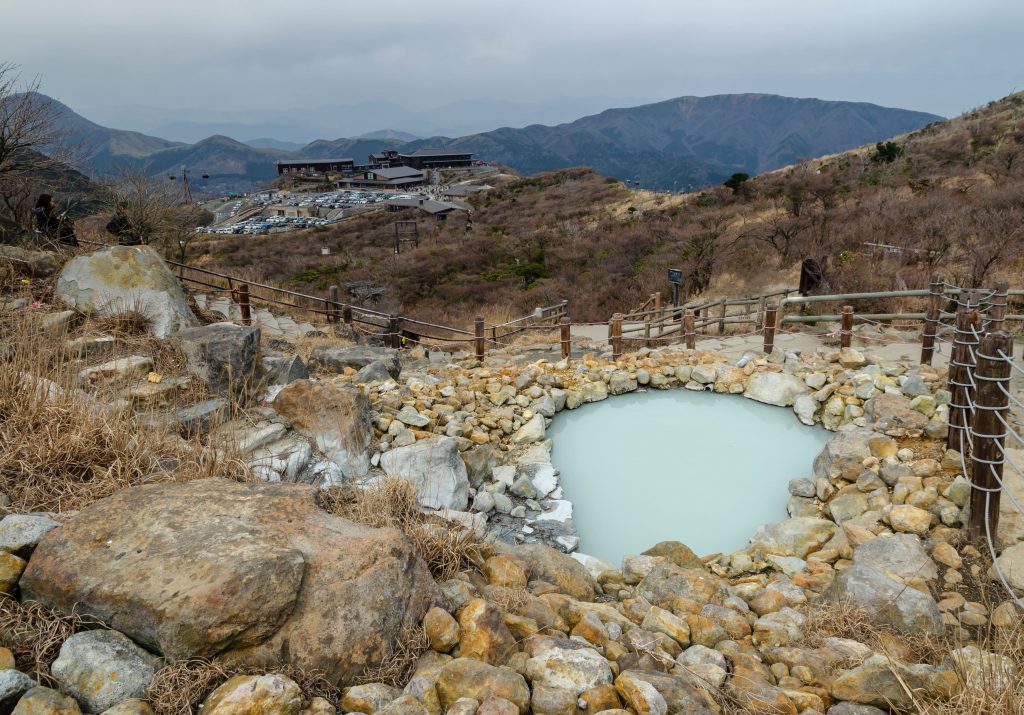 Next up is the town of Hakone in Kanagawa prefecture. Hakone is a mountainous area near Tokyo that is known for its peaceful onsens (hot springs), luxurious ryokans (traditional Japanese inn), and a spectacular view of Mt. Fuji. This is where Japanese people go to rejuvenate, rest, and relax and with the experiences that Hakone-machi provides, how can you not?
You can explore Hakone in many ways including riding a mountain train that traverses the gorgeous region, riding a gondola that gives you panoramic views of the area, and even a scenic cruise that takes you across Lake Ashi — the popular lake that Hakone is known for. Consider visiting Hakone if you feel like unwinding and going on a Japanese retreat of sorts, a worthwhile experience to be sure. 
Ishigaki-jima, Okinawa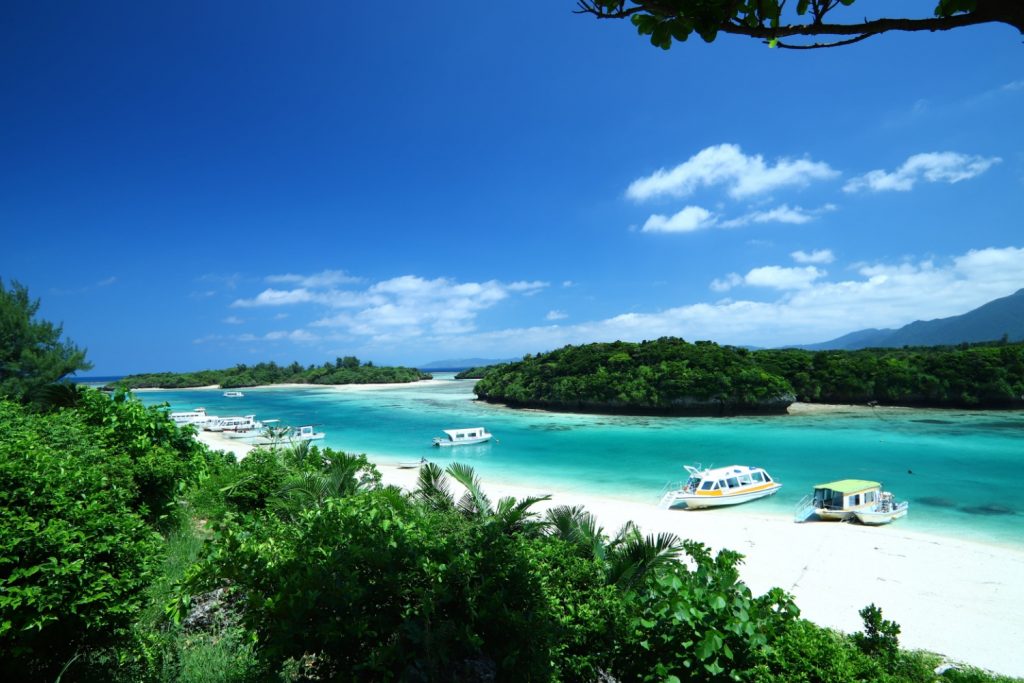 If you had this assumption that Japan doesn't have beautiful beaches, then allow us to prove you wrong in the best way possible. Introducing the island of Ishigaki in Okinawa, the premier beach destination in Japan. Geographically speaking, Ishigaki-jima is Japan's southernmost city. However, once you see how beautiful the scenery is and experience the fun nightlife, it wouldn't matter how far anywhere else is. 
Ishigaki-jima is popular with Japanese families looking for a getaway summer vacation because its beaches are net-protected from potentially dangerous marine wildlife such as sharks. Thanks to the ideal coral reef habitat and the rich biodiversity of said marine wildlife, it wouldn't be uncommon to see dolphins, whales, manta rays, sea turtles, and other sea creatures. That being said, don't miss the chance to go snorkeling, diving, or partake in the variety of watersports available on the island. 
The Floating Garden Observatory at Umeda Sky Building, Osaka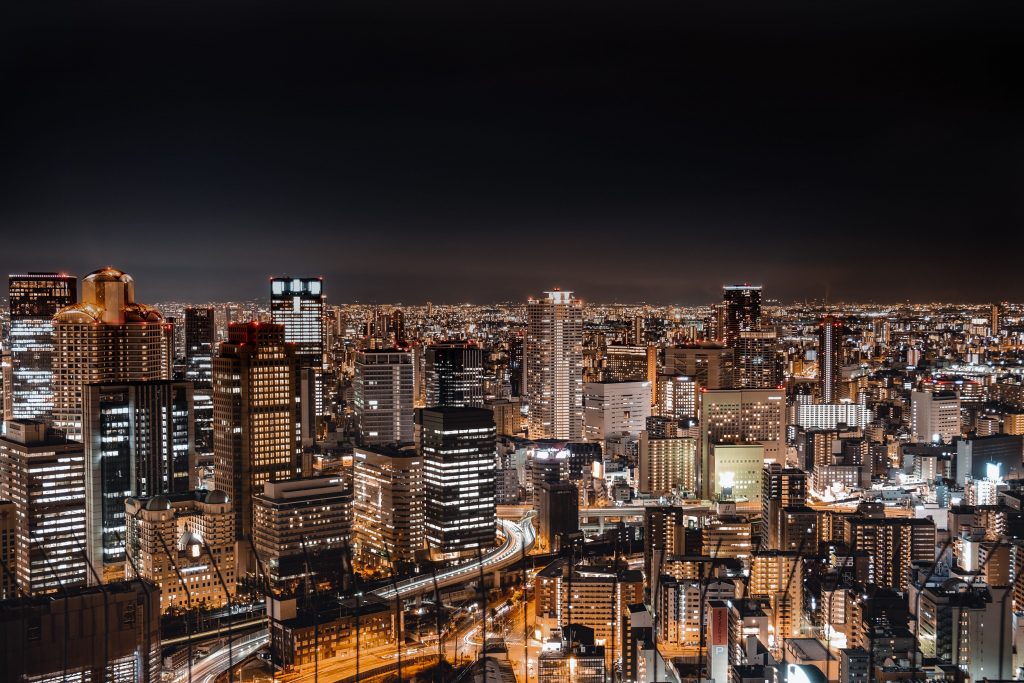 Going back to the main island of Honshu, the next place worth visiting is the renowned Umeda Sky Building in Osaka prefecture. The building itself is already awe-inspiring because of its unique two-tower design that is connected at the topmost level. However, the real experience begins once you reach the said top of the building and enter the Floating Garden Observatory.
While not being a real garden per se (it's more of a metaphor), the view you will be experiencing is more than enough to make up for the lack of greenery. From the observatory, you are able to see all of Osaka and more — given that your vision is good enough. Visit the open-air deck for the complete viewing experience, but be warned: the winds can get quite strong and can make you feel unsettled. After you've had your fill of the breathtaking view, it would be a good idea to visit the basement of the building because it houses the Takimi-Koji gourmet street, a restaurant floor that tries to replicate the aesthetic of Osaka during the Showa period (1920s). 
Tokyo Disney Resort, Chiba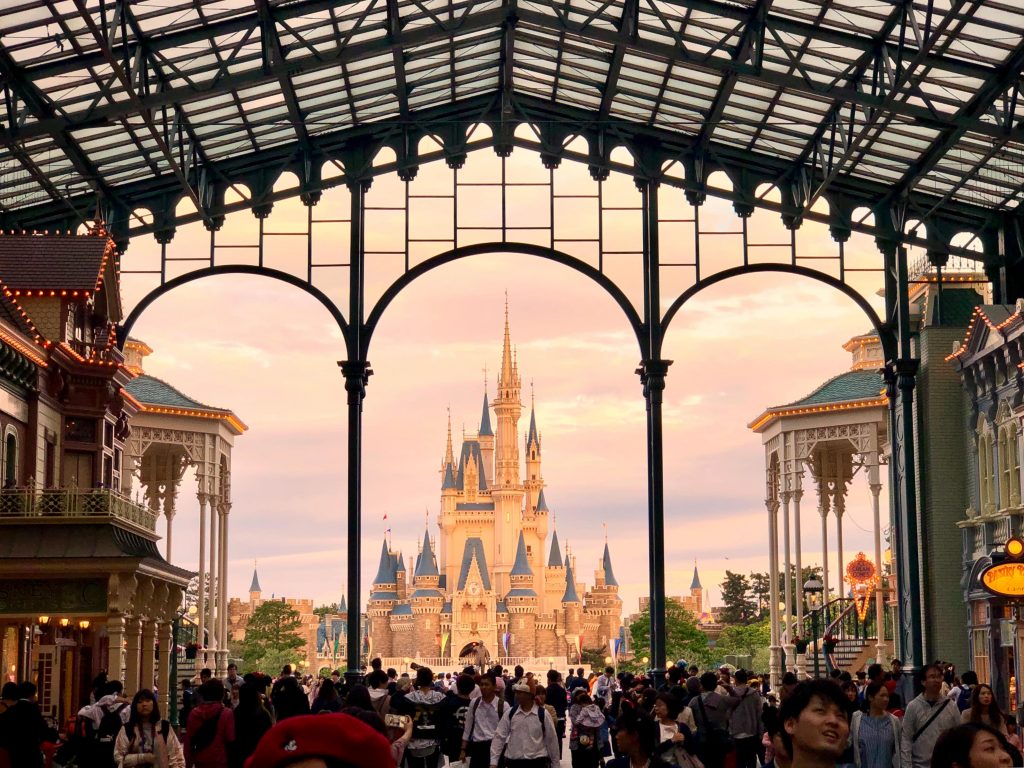 Coming back full circle to the capital region, the last Japan travel destination on this list is none other than the Tokyo Disney Resort in Chiba prefecture. If you are trying to hit all the bases in terms of having a holistic travel experience, then you shouldn't miss out on the Tokyo Disney Resort. A theme park-resort hybrid, TDR has two theme parks (Tokyo Disneyland and Disneysea), four Disney hotels, six non-Disney hotels, and a shopping complex.
If you are familiar with Disney and its awesome cartoons, then you can only imagine the kind of experience you'll be getting here. Your imaginations, childhood fantasies, and fond memories of past and present cartoons all come to life and the best part about it is everything you need for a fun experience is present. From good food and drink to tons of attractions with varying degrees of intensity, you, your family, and friends will definitely find something enjoyable. 
While there are many other things Japan is known for, the Tokyo Disney Resort and the experiences that await will be truly magical. Add it to your itinerary if you can, but don't say we didn't tell you about it once you start regretting not going.
 Key Takeaway As you've read above, there is a legitimate reason why millions of people travel to  Japan on a yearly basis. Given that the Tokyo Olympics are just a few months away, expect an even greater influx of tourists for this year, 2020. Oh and don't forget that we only talked about seven destinations that you might be interested in visiting sometime soon. There is plenty, and we mean PLENTY, more to discover about the land of the rising sun. The rest is up to you to discover. If you are really planning on traveling to Japan, then you need more than just an itinerary to ensure a fulfilling experience. We at Yumeville have developed an app that can make your traveling experience that much more convenient. Click here to find out more.
Share Article
Share on facebook
Share on twitter
Share on reddit



Convenient traveling
experience at your hand
Support
About
Stay Up to date on the latest from Doko?
© 2019 Yumeville,inc.