NEW AND IMPROVED:
ICONS & IN-APP TUTORIAL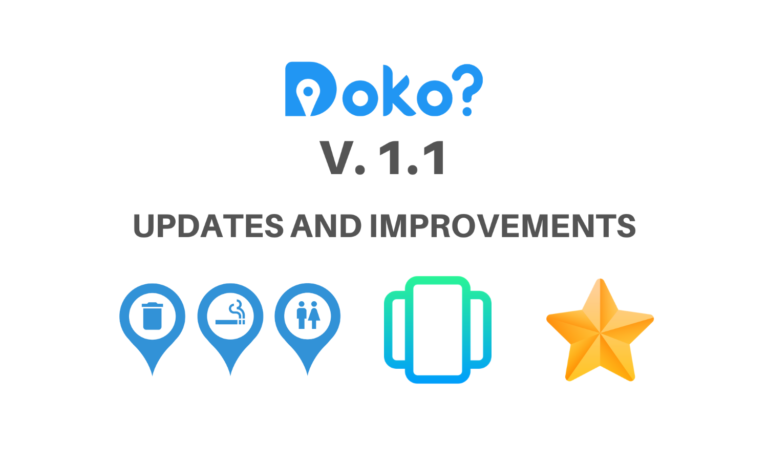 FEBRUARY 2020
Get ready for some new amazing stuff! We are happy to announce our new
improvements below and please feel free to share your feedbacks:
Beside all bugfixes, we are also aware of several issues to increase our customers' satisfaction with our tool. You can see our latest improvements below:
GENERAL
-Adding of new facilities can now only be done when the user is in Japan
-Added tutorial on the hamburger menu (top left corner of the app)
IMPROVED ICONS
-Re-designed the garbage bin, smoking area, and restroom icons
TUTORIAL
-Added in-app tutorial. First-time users will be prompted with the tutorial.
Users can revisit the tutorial from the hamburger menu on the top left
corner of the app.
RATE US
We always listen to your feedback and try to provide the best solutions
as soon as possible. So to improve our service we have just created
a rate us page that redirects to the play store/app store listing to make it
easier and faster for you to send your thoughts, concerns, and problems.
Stay tuned for more updates.
Help us improve by submitting your feedback.
Click here.

Convenient traveling
experience at your hand
Support
About
Stay Up to date on the latest from Doko?
© 2019 Yumeville,inc.